Life Has Been Good...
Life has been good lately. Although I've been complaining about being a "housewife" i.e. waiting for Vinz to come home while doing the housework, I actually am secretly enjoying it. The best part of my day is when I hear the key turning. I will jump out from my seat and greet him with open arms. He will be all smiles and he will give me a big kiss and say...
"Ohh babyyyy...I miss you so much today!"
On Sunday evening, we took a walk by the lakeside to feed the ducks some bread. We took a very cute photo of a squirrel eating pieces of bread off the ground.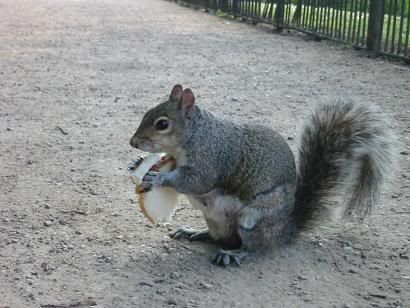 Here's a photo of us holding hands in Rome. Vinz said...
"We'll hold hands forever ok?"