Ducks Ice-Skating?
I woke up this morning and was a wee bit disappointed that I did not wake up to a snow capped car park. But as I looked closer, I saw frost built up overnight on the green grass and on my neighbours' cars. Thick frost. It could almost pass as snow. I opened my window and stretched my hand out to test the air. It was bitterly COLD. My "test drive" only lasted less than 5 seconds. I quickly shut the window and switched on the heater.
As I walked out of my apartment, I decided to take some photos of the frost bitten ground.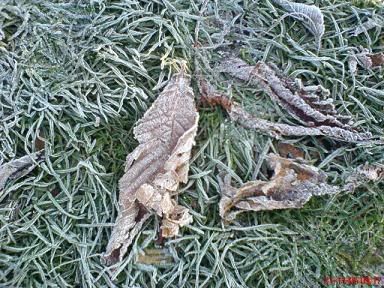 Frozen leaves and twigs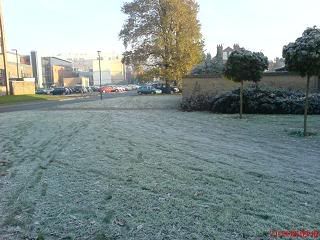 Frost covered grass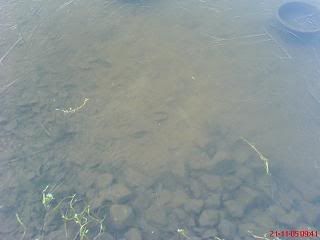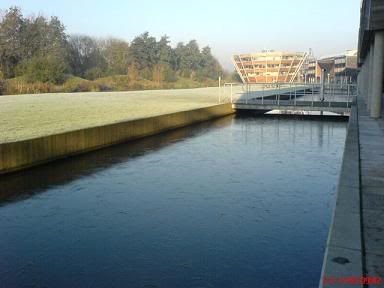 Can you see the ice?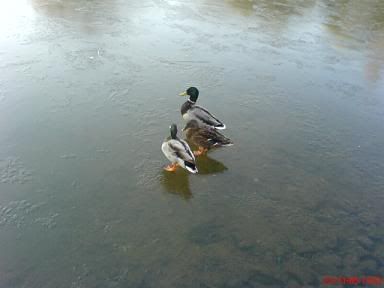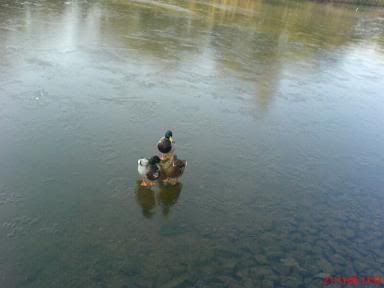 Just look at the ducks. They are ice-skating!
I wonder what tomorrow's weather will bring. Snow? Or just more frost?