Trip to Florence
All thanks to Florence, I am down with a horrible bout of flu. Worst one since I came back to Notts in September. My head is all fuzzy and I can hardly concentrate on anything. So I thought of resizing my photos and writing a bit of a travelogue. How difficult can that get?
Florence was...er...boring. But in retrospect, after looking at the photos we took, it doesn't look that bad afterall. It is actually quite picturerisque. I'll let the photos do the talking now...
We started off in Pisa. And Pisa being Pisa...what else is there to offer other than the infamous Leaning Tower.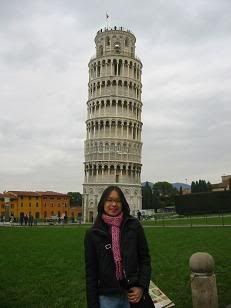 The tower was really leaning. I could feel the leaning'ness while climbing up the steep and narrow stairs. We climbed up the staggering 350 something stairs and caught a glimpse of Pisa's skyline.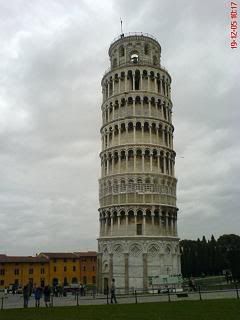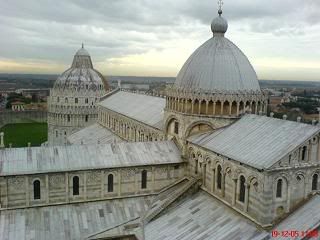 After Pisa, we headed off to Florence by train. The journey took a little bit more than an hour and we arrived all in one piece with minimal English and freezing feet and hands.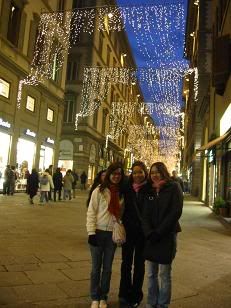 That's me, Claire and Angela on the streets of Florence. It was super duper cold. No, correction. It was like a freaking freezer there!
The next day, we visited the famous Piazza Michaelangelo where the view was simply breathtaking!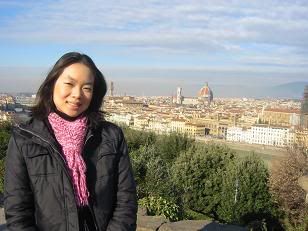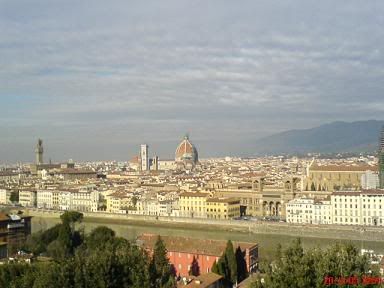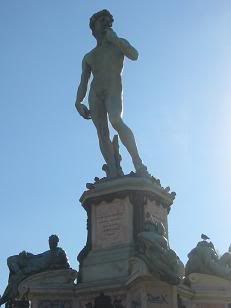 The statue of David - the fake one.
We visited the Ufizzi gallery as well. A place which I highly recommend to art enthusiast but not people like me who took a look at the place and ran off in search of food instead.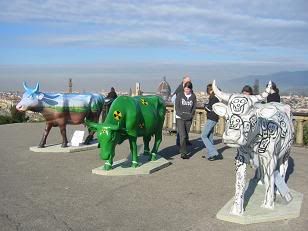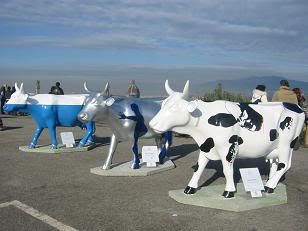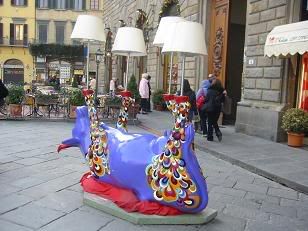 Check out the cows. They were all over Florence!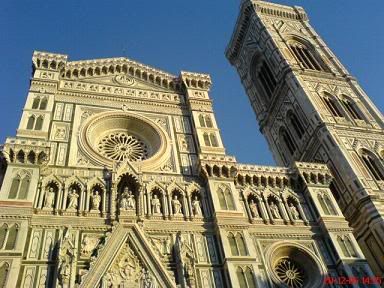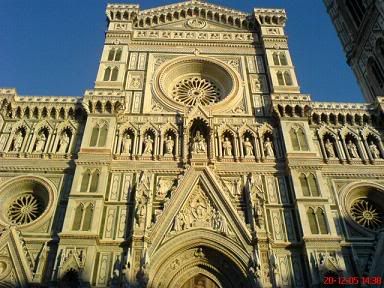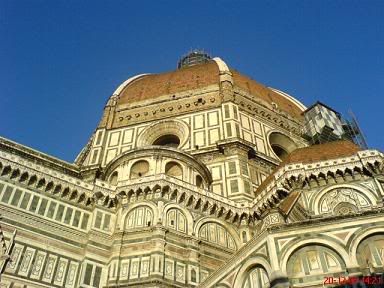 The Duomo. Lovely architecture. It looks 2D but its actually 3.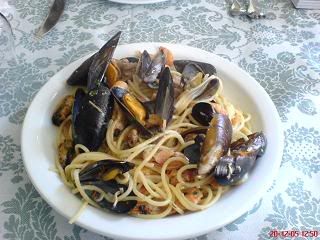 What's a trip to Italy without trying out their spaghetti, pizzza's and rissoto's?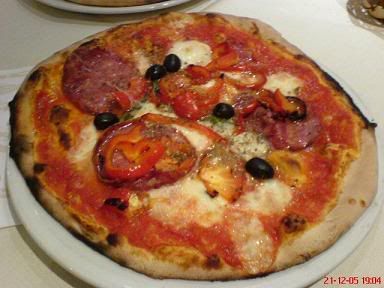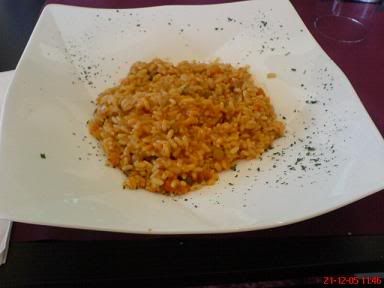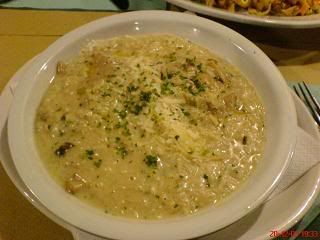 I was so tempted to bring this darling home...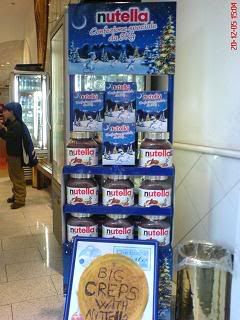 3kg bottle of Nuttella!!
I came home with a runny nose and a sore throat. I also came home with Kinder Bueno's, Baci chocolates and yummy Italian biscuits. Not to mention black pasta made from squid ink and heart shaped pasta's. And...most importantly, I came home with a Gucci wallet for my baby and a Gucci handbag for myself :P
Would I recommend Florence to anyone? Yes, go to Florence if you are an art fan. Go to Florence if you love Gucci's and Prada's and LV's and D&G's and Ferragamo's...
Now, to leave you with a bit of England...yup...it snowed today in Notts. Finally.